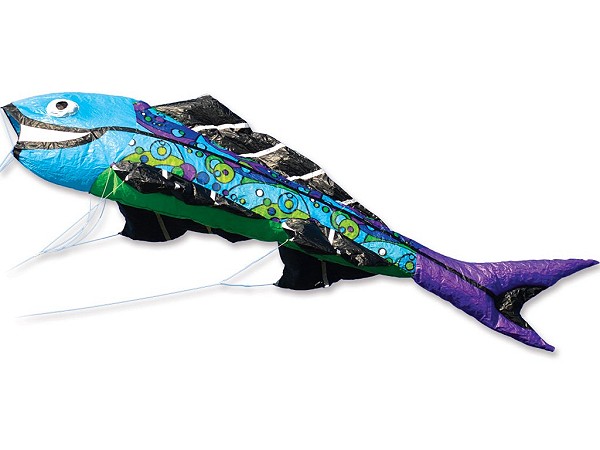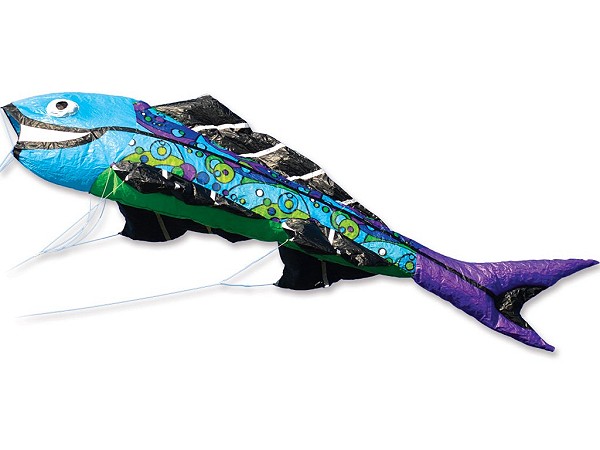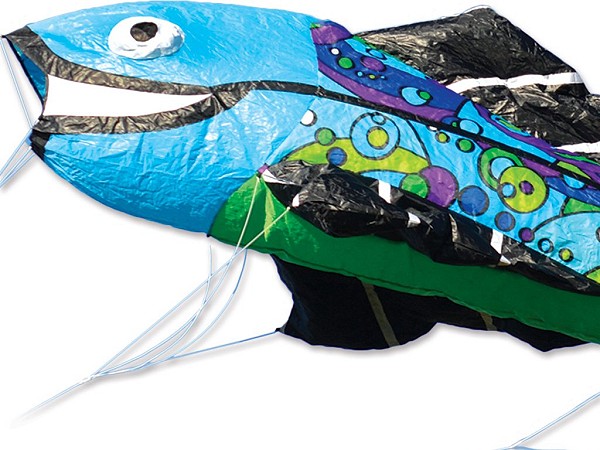 11ft Flying Fish
11ft Flying Fish by Premier Kites - $294.95






Designed by Juergen Ebbinghaus and made by Premier Kites, these fish are a hands-down favorite with expert kite fliers all over the world. Why? Unmatched stability, simple operation, manageable line pull and finally, the ability to fly a large figure kite easily and reliably. The Flying Fish can be flown on its' own without a pilot kite, but is more often attached to the flying line of a lifter as "Line Laundry". Comes in fabric stuff-bag.

Size: 40" x 11ft long
Material: Nylon.
Skill Level: Novice - Expert
Wind Range: 8 - 25 mph
Flying Line: 90 to 100 lbs recommended. Not included.