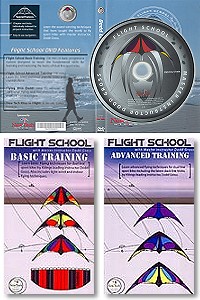 Running time: 107 minutes

Featuring Master Class Stunt Kite Flyer and Designer, Dodd Gross, this DVD is a compilation of 2 Video tapes. Flight School Basic Training and Flight School Advanced Training. His teaching skill and flying ability covers everything from your first flights to complex tricks. Animations and split-screens in the Advanced section give comprehensive step-by-step instructions on how to do over 60 stunt kite tricks. Snap Stalls, Axels, Launching Techniques and Zero Wind Flying . . . It's all there!



view DVD clip
Quicktime plugin required.