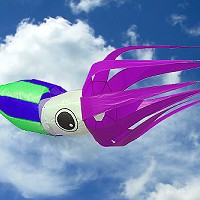 Size: 30" diam. x 11t.
Material: Rip-Stop Nylon
Skill Level: Beginner - Expert



Designed by Ray & Jeanne Merry, this friendly creature from the deep flies high on wind power. Three dimensional giant squid that takes shape inflated by the wind. Requires a 9ft Delta, UltraFoil 15 or larger kite as a lifter. Made by Into The Wind. Comes in fabric stuff-bag.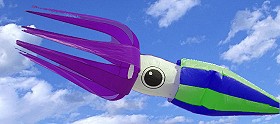 Deep Ocean